Date
Jan 18 2023
Expired!
Fire in the Temple: The True Story of the Death of Rudolf Steiner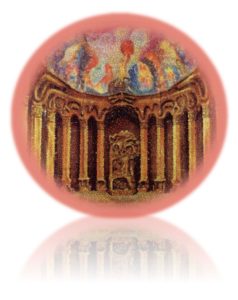 An Open-Secret Drama in Two Parts with Glen Williamson and Laurie Portocarrero
Switzerland, 1923. Spiritual teacher and clairvoyant Rudolf Steiner works to waken people to hidden realities. Religious and political enemies oppose him, and his pupils struggle to grasp their task. But ancient memories and faithful friendships persist.
Wednesday, January 18, 2023
Meristem Auditorium
9200 Fair Oaks Blvd.   Fair Oaks, CA
Part One: 6:00 PM    
Intermission 7:30 PM
Soup, sandwiches, cookies, and drinks Available for Purchase at Meristem Cafe
You are also welcome to bring your own food.

Part Two: 8:15 PM
Crafted from actual events and discourse, each part runs about 90 minutes
Admission $25 advance purchase, or $30 at the door
Advance purchase can be made via Paypal Donate at Faustbranch.org or click the button below or by mailing a check to Sacramento Faust Branch, Carol Nordaas, 7620 Woodglen Dr, Fair Oaks CA

Event Admissions
The Fire in the Temple, the True Story of the Death of Rudolf Steiner, written and performed by renowned New York playwright and actor Glen Williamson, and directed by his colleague Laurie Portacarrero.
Mr. Williamson is known for his many works inspired by the lectures and writings of Rudolf Steiner. In this newest production, he turns his attention to a series of tragic events that occurred near the end of Rudolf Steiner's life. From 1913-1922, Steiner and an international group of collaborators had conceived and built a striking building in Dornach, Switzerland. By virtue of its visionary architecture and the paintings, stained glass windows and sculpted columns within, the building made visible the essential content of Steiner's spiritual science. On New Year's Eve 1922, the building was destroyed by an act of arson, bringing a period of community collaboration to a dramatic end. This play offers a perspective on the spiritual, cultural and historical significance of the life work of Rudolf Steiner
Sponsored by: The Sacramento Faust Branch of the Anthroposophical Society, The Christian Community of Sacramento, and Meristem