Date
Jun 22 2023
Expired!
Time
Weekly, for 5 weeks
7:00 pm - 8:15 pm
Summer Study – Knowledge of Higher Worlds
Please join us for our summer study Wednesday Evenings
June 22 – July 20
7 – 8:15 pm
We will work with the second section of the book.
Donations requested to The Christian Community
in appreciation for use of their space.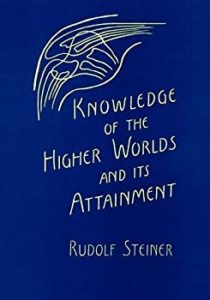 In Person Only – 10030 Fair Oaks Blvd
Various translations available online through various sources
and https://rsarchive.org/Books/GA010/